Posted on February 24th, 2012 by Lucy
We take protein powder because our bodies need it for muscle anabolism … not because of its delicious taste! However, much like wine or beer, if you mix your protein powders with other naturally yummy foods, you can begin to acquire a taste for the stuff. Eventually, those pure protein shakes will be going down like the global economy (!), if you start experimenting with this list. Here are 15 foods that can be safely (and tastily) mixed with protein powder.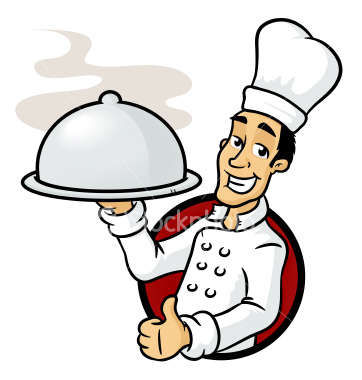 Cream
Only if you're bulking! Cream makes fat-soluble ingredients in protein shakes far creamier and more delicious.
Fruit
There are no standard supermarket-bought fruits which can't be mixed with protein powder. Yes, fruits can be acidic, but they if they break down the protein at all it will only be into amino acids … which your body would have done anyway!
Peanut Butter
Another great one for those on a bulking cycle, peanut butter has plenty of good fats in it, and the taste blends beautifully with chocolate flavoured protein powder.
Oats and Oatmeal
Great for a post-workout carbs boost, oats and oatmeal are complex, slowly broken down carbs that won't spike your insulin.
Cottage Cheese
This goes down easiest in combination with fruit as well as protein powder. Go slow on the cottage cheese to begin with, or you'll risk retching up your bodybuilding supplement!
Yoghurt and Frozen Yoghurt
Great companions to protein powder at morning tea or afternoon snack time, and especially in hot weather. Try both high-fat and low-fat varieties – if your protein powder doesn't dissolve well in one, try the other.
Cheesecake
Blend protein powder with the biscuit base in cheesecake if you're feeling a bit gourmet – you won't notice the graininess in the biscuits.
Pancake Mix
If you haven't tried protein pancakes, you're missing out. These are generally very tasty, and a great intro to protein powder as a substitute for flour.
Brownies/Biscuits/Slices
Protein powder can be substituted for half the amount of flour in most recipes for these types of treats. Just watch that you aren't getting too much sugar in your OVERALL daily diet … don't let the protein fool you into thinking that brownies are a health food!
Pasta Sauce
Protein can be mixed in with your pasta sauce – it gives it a texture sort of like adding Parmesan cheese!
Mashed Potatoes
If you mix the protein well with either milk or water before you mix it into the mashed potatoes, it will be even less grainy.
Pudding
Mmm, pudding! Protein supplements go down very easy in chocolate pudding or sticky date pudding.
Pulpy Orange Juice
If you're dedicated to pulpy orange juice, you can try mixing your protein bodybuilding supplement in with it. It will partially dissolve, and the pulp will hide any residual graininess.
Muesli bars
Grab some prepackaged muesli, and homemade muesli bars with added protein supplement are quick and simple to make. We've featured some recipes on the blog before.
Breakfast Cereal
If your diet can handle the carbs of breakfast cereal, add some protein powder to it to round it off a little more completely!
Protein bodybuilding supplements are actually extremely versatile … get your chef's hat on and enjoy the results!
Tags: amino acids, Build muscle, diet, protein, protein powder
Filed under Bodybuilding Supplements |
Leave a Reply